IT Architect, Technology Director, and adoring husband.  Our world is ultimately about community, about common causes, about finding the best in each of us.
This blog is meant to be much more than just exploring and innovating on today's new-gen IT technologies: hyper-converged infrastructure, virtualization, Cloud, Big Data Analytics, Mobile, Social. Tracking all of this is challenging – so much to know, decipher, learn, discard, understand, apply.
The pace of our hyper-change technology world is, amazingly enough, driving us back to what makes us all human:  our human necessity to work together, to cooperate on a common cause, to share for the common good.  This blog and today's social media are essentially tools to take us back to the essence of being human    to reach out, offer, and form sharing, cooperative relationships with people that we have come to know and eventually, step by step, have come to trust over time.  The topic just happens to be technology.  The essence – is being human.
It is my hope that this blog provides value to you, and the thoughts are meant to be shared.
Most of my posts are technology, but I do share personal thoughts from time to time. The commentary in this blog are my own.
Thanks for visiting.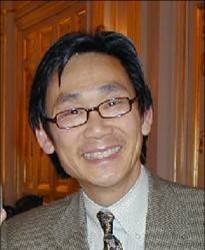 John Sing
Sarasota, Florida, USA